The McClellans
All to make me...
---

"I don't know where I'm going, I only know where I've been." - Hootie and the Blowfish
Little by little the road to the past is re-discovered, yeilding treasures made new again.


---
I once read that, when it comes down to it, everything your ancestors accomplished in their lives was for one purpose. All the trials they indured and projects they took on, their triumphs and their downfalls contributed to one end goal. That goal is you. For they are now deceased and no longer continuing their work. Their only continuing method of influenceing the world lies in you. So, that makes you the culmination of centuries of work.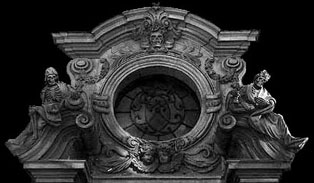 It is both an empowering thought and an overwhelming burden. On one hand, centuries of work has gone into producing you so that you could live your life. Very little on this world has had as much time and care put into its creation. At the same time comes the feeling that there is a lot to live up to. The fear arises that you will be a dissapointment and that work will have been for nothing.
The only advice I can give, is to live your life to the fullest. Don't pass up on opportunities, after all, they were a long time in the making. You should also know what your past is. Know who all those men and women that had a hand in getting you this far were. However, don't let your past rule your life. It is a guideline and those who made you must have faith in their work and let you do as you will.
For my own interest I started researching my family tree. You can imagine my amazement when after only a week of looking on the internet I discovered a distant branch of the family that I had never knew existed. Moreover, one of these cousins of mine was researching some of the same people. Since then I have tracked down more distant relatives and begun filling in the life stories of those I do find.
So far, my research has carried me back seven or eight generations in the North America and from there to Ireland, England and Scotland. I have begun to meet with hurdles to my continued discovery, but I have the faith and determination I need to get past them. With any luck a trip to the old sod will be in order and I'll get there in the next few years to continue on the trail.
Now that you've read through this, you might like to look at my family tree and read a little about the various people on it. I'll warn you now though that the information is not in any searchable format (other than with your broswer's find function). Also, it may not the best organized as, for now, the emphasis was on getting it into an electronic format.
If you see anything in here that you would like more information on, especially if you think that you may have a connection, please e-mail me to let me know or send letter mail to:

Master Kurtis R. McClellan,
c/o D&K McClellan,
RR#5
Orangeville, ON,
L9W 2Z2,
Canada.
Finally, although I can not prove it on paper yet, my name indicates that if I push far enough back into history I will find that I am part of Clan MacLellan. I've always liked learning about the various clans and have aquired some information on the MacClellans which you are free to browse. I hope to eventually have similar information available on the Reid's, who are my maternal ancestors and where my middle name comes from. I've always rather liked having two last names. I may even put up information on the Johnston and Aldworth branches of my family, time allowing.

Design and Layout, Copyright 1999, Kurtis R. McClellan
Last edited: June 14th, 1999